Keep Waterproof Gear Performing
Revivex Durable Water Repellent (DWR) restores the waterproof coating on outerwear, tents, and GORE-TEX® garments to keep you dry and warm. Spray on this PFOA and PFOS free formula on all technical gear to easily repel water, oil, stains, and dirt.
Learn More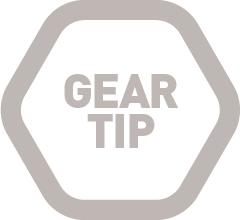 Do not machine wash tents. The agitator can cause damage to the fabric, coatings and seam tape. Clean tents when they are pitched and taut using Revivex Pro Cleaner and rinse off with water.